Tecn.A. STRIP
Ultrafiltration stripping process
TECN.A STRIP is a specialized Ultrafiltration System suitable for all processes of stripping carried out with a ready to use chemical which contains ethanolamine.
Ultrafiltration in reality represents the only way of use for these products, because of:
High cost of the products themselves
High level of pollution
On these solutions the quote of reuse is nowadays around 70%.
The very high ROI (Return On Investment) of this system (because of the recycling of very expensive industrial product) allows the price of the whole system to be recuperated in just a few months.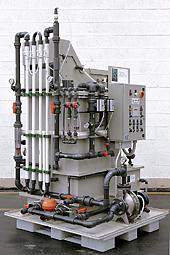 TECN.A. STRIP - mod. RTA
TECN.A. STRIP - mod. TA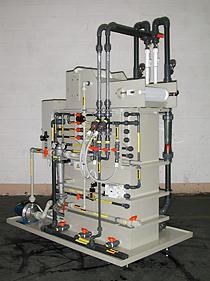 TECN.A. Ultrafiltration 
mod. RTM DEV- STRIP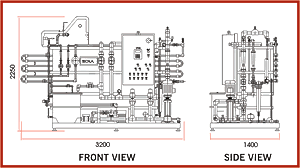 TECNA DEV-STRIP
FLAKES SEPARATION (Cyclone and paper filter) and
ULTRAFILTRATION all on one system:
the perfect economical solution for small productions.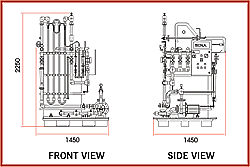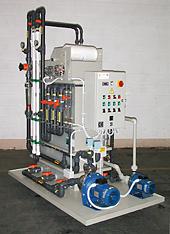 | | | | | |
| --- | --- | --- | --- | --- |
| MODEL | 2RTM | RTA | TA | DEV STRIP |
| Use | manual | auto | auto | manual |
| Capacity | 25-50 lt/h | 100-150 lt/h | 100-400 lt/h | 25-50 lt/h |
| Membranes | 2 - 4 | 8 - 12 | 4 - 8 -16 | 2 - 4 |
| Membranes Lenght | 1500 mm | 1500 mm | 3000 mm | 1500 mm |