FOOD & BEVERAGE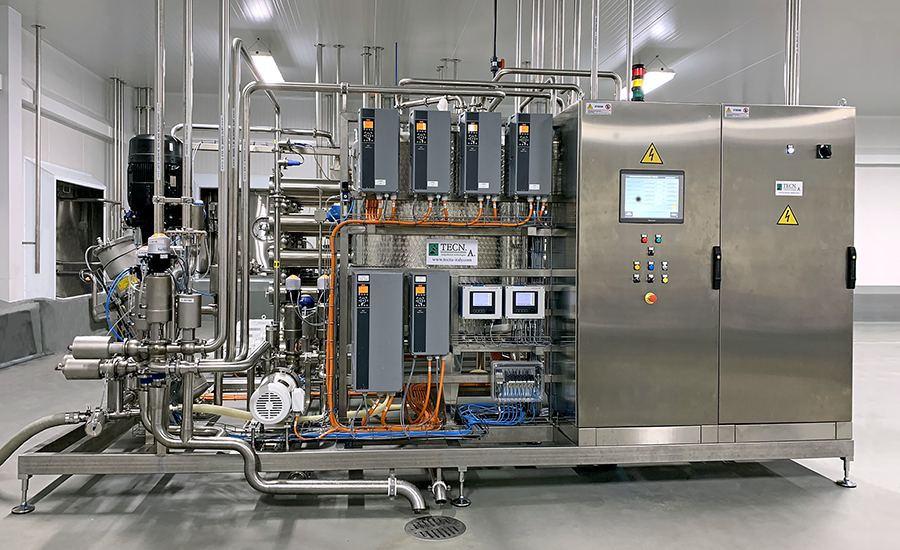 INSTALLATIONS FOR THE FOOD & BEVERAGE INDUSTRY
TECN.A produces MEMBRANE SEPARATION AND CONCENTRATION SYSTEMS, which are used in the following areas:
Brewing industry
Wine industry and products derived from grapes
Fruit juice industry, syrups, etc.
Among the existing separation and concentration techniques, membrane techniques are the only ones that allow differential or global recovery of all dissolved substances, without causing any denaturation and leaving their properties unchanged.
In particular, Tecn.A., with its 25 years experience in the field of membrane filtration, builds:
MICROFILTRATION systems
ULTRAFILTRATION systems
NANOFILTRATION systems
REVERSE OSMOSIS systems
Special attention is paid to compliance with construction standards, in accordance with the provisions of health and hygiene regulations.
Furthermore, Tecn.A. builds CHEMICAL-PHYSICAL and BIOLOGICAL PURIFICATION SYSTEMS.